Every day, PERA-PELLENC is committed to enhance human work and promote global wine-growing areas. In 2017, PERA-PELLENC joined the Carttoon Spirit association for the Méditerranée Terroir Divin project. This heritage project highlights the work of vinegrowers and farmers who produce quality products in vineyards, olive-groves and farms around the Mediterranean.
COMMITTED TO
HUMAN VALUES AND HERITAGE
PERA-PELLENC was built on firm, human values. These now underpin our company.
Here at PERA-PELLENC, we believe that the strong principle of passing on know-how must be supplemented by a strong spirit of innovation. It also seemed to us a natural step to join the Carttoon Spirit Association in developing the "Méditerranée terroir divin" project. The international dimension of their artistic project around the rich, vast wine and olive-growing area of the Mediterranean echoes our vision of solidarity, sharing and creativity. "Méditerranée terroir divin" gives an artistic perspective on our professional operations, serving olive and wine-growing, and their future challenges. This fits with our sense of corporate social responsibility (CSR). We have set ourselves the task of promoting this "Méditerranée terroir divin" heritage project, for the next 5 years, within our company philosophy for transmitting our know-how and sharing experience.
For more information: www.carttoonspirit.com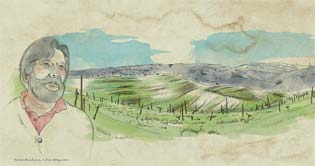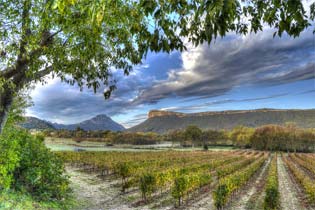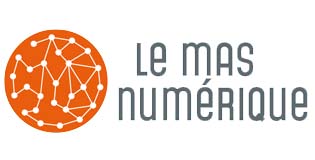 Aware of developments in technology and wine-growing, PERA-PELLENC joined the Mas Numérique in order to contribute to the development in digital, connected wine-growing around the Mediterranean.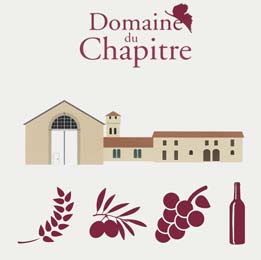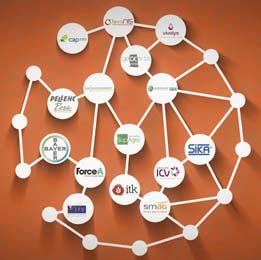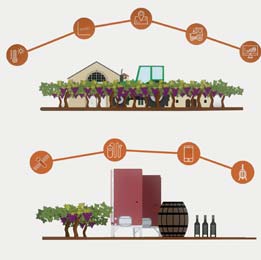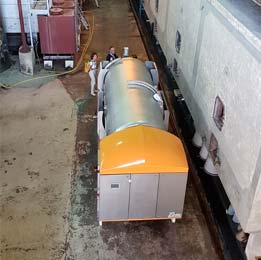 A TECHNICAL AND
SCIENTIFIC COMMITMENT
Starting at the end of 2016, the "Mas Numérique" is a unique operation which uses digital solutions for these production tasks provided by fourteen companies specialising in digital agriculture of which Pera-Pellenc (Pellenc Group) is one.

Based at the Domaine du Chapitre de Montpellier SupAgro in Villeneuve-lès-Maguelone (34 - France), the mission of the Mas numérique is to help in training future agricultural engineers, wine-makers and agricultural technicians, as well as winegrowers and producers, offering a bright vision of the current, digital environment. For members of these Mediterranean networks, the Mas numérique helps to understand the digital transformations taking place in this innovative field, offering tours and demonstrations in the real context of use.


"We have been using the connected Smart Press SPC50 since the 2017 harvest at the Domaine du Chapitre. We find it very easy to use, with the clear, intuitive screen. It's a smart press, with the probe allowing us to monitor conductivity in real time. This gives us a report on the quality of the juice flow. The connected press app is easy to use, in particular there is plenty of information on the (estimated) volume of juice flow and the pressing time remaining, useful for managing cellar work. When a fault appears or pressing is finished, I get an SMS which allows me to respond quickly."
Christophe CLIPET
Domaine du Chapitre (34)
FRANCE
For more information: www.lemasnumerique.agrotic.org