Coaxial type corrugated tube exchangers, specifically for heat treatment :

• of the grapes
• of the musts with solids, or juice with pulp

The internal tube is spiral: the tube is shaped to form a coil. This results in increased turbulence, and therefore of exchange coefficients.
The links between the modules are made by easily removable elbows.
The corrugated tubes and elbows form a continuous section, with no necking or blind zones, so there can be no deposit.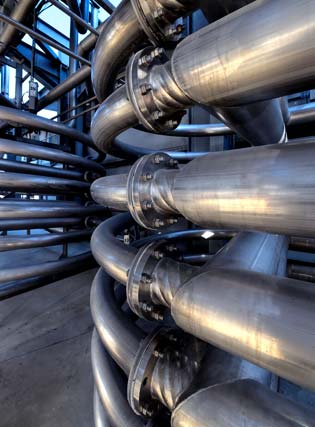 MULTITUBular

MTM EXCHANGERS
Treatment of musts and any liquid containing impurities. Simple and methodical design by multipass counter-flow fluid circulation.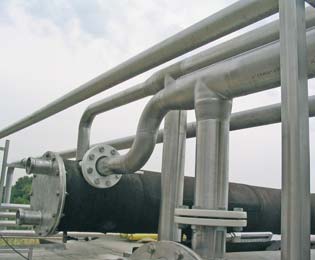 PHV IMMERSED EXCHANGERS

A UNIVERSAL TOOL
• Over 10,000 PHVs in service
• Two stainless steel sheets, pressed and assembled by continuous welding, guarantee the rigidity of the heat-transferring surface and form a continuous channel
• Easy cleaning
• Available widths from 370 to 570 mm
• Available lengths from 800 to 3500 mm
• Surface area from 0.6 to 4.2 m²
• Surface adapted to each tank (from 5 to 500 hl)
• Continuous regulation of the fermentation temperatures
• No must movement