Smart Glass
MAKE YOUR CELLAR TRANSFER OPERATIONS SAFE
Smart Glass is an intelligent, connected sensor for automatic control of liquid transfers..
The Smart Glass solution consists of two interacting elements:
• Smart Glass, the intelligent, connected sensor
• A pump pilot module for controlling the pump. The pump pilot receives data from the remote control or from Smart Glass.
Smart Glass will detect a change in the liquid and notify the operator. If Smart Glass is paired with a pump pilot, it will send an order to stop the pump if it detects any change in the liquid.
Possible applications
• Separation: racking - water drive - air detection.
• Homogenisation: assembly.
• Safe transfers: detecting gases (air or others).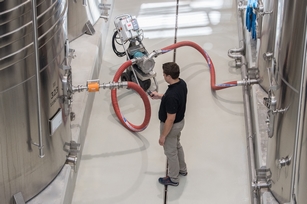 QUALITY
• Preservation of the organoleptic quality of the wines: detecting air intake, phase change during racking, settling or water-drive.
• Homogeneity of an assembly.
• Secure transfers.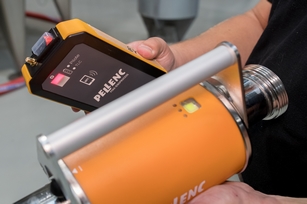 Cost effectiveness
• Optimisation of cellar work: no need to stay by the vat during a transfer.
• Optimisation of cellar resources.
• Reduced water consumption.
• Usable all year round for all transfers
• Automatic transfers
• Reduced wine losses.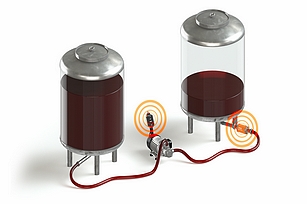 PERFORMANCE
• Easy to use
• Parameters set as required.
• Operator safety
• Real-time notification.
• Automatic pump control (if paired with pump pilot).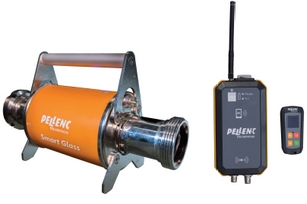 COMFORT
• Precision.
• Safe transfer operations.
• Simple technology for use with many applications.
• Real-time information.
TECHNICAL FEATURES